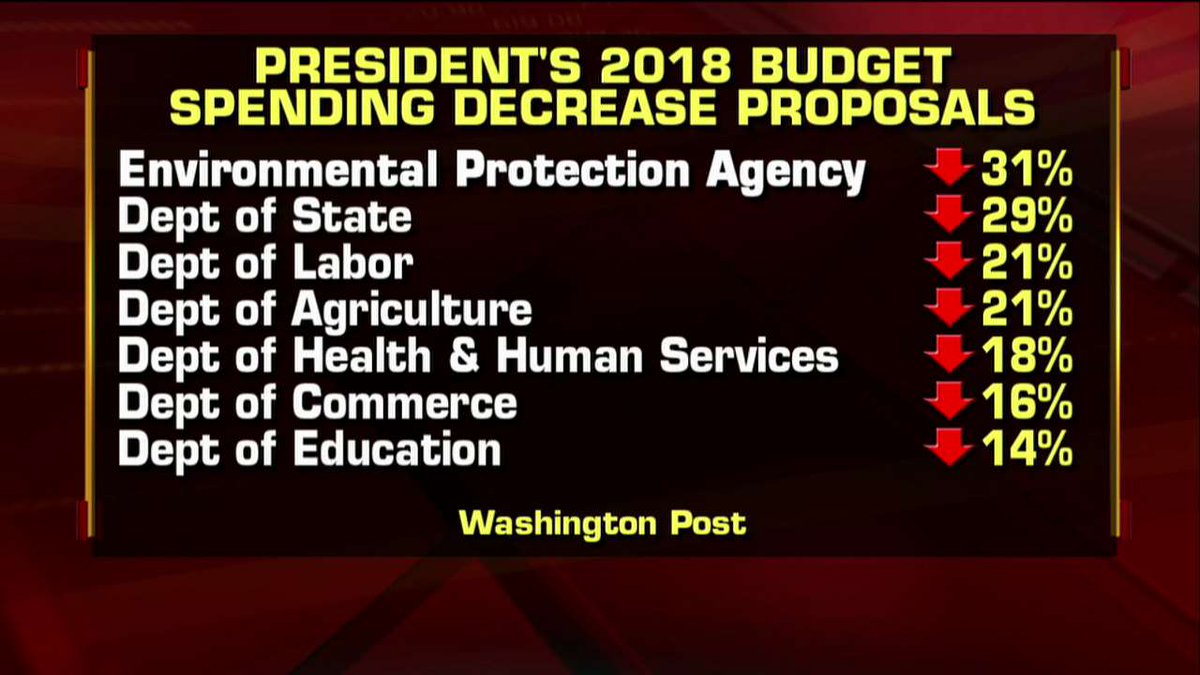 On just one, the EPA.  The Environmental PROTECTION Agency is no longer protecting the environment.  She is creating hell on earth for farmers and private land owners.  Her regulations are out of control.  She has infringed on so many rights of American citizens and it is a very serious matter.   Lastly, much of the money is spent on establishing that the temperature is going up in America.  OK, we get it, the temperature is going up.  Stop measuring and come up with very practical ways that humans can help delay temperature increases in America.  Don't just keep spending the budget on measuring the temperature.
In general, spending in Washington DC and all of it's satellites has gotten out of control.  We need to curtail spending that is not adding value to production and people in this country.  We have allowed so much waste and corruption to occur.
I am hoping these reductions to to take down the national debt!